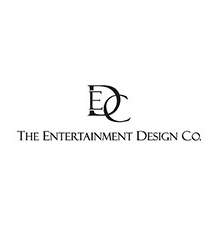 About a decade ago, when the idea of couture invitations wasn't there in India, EDC revived a long lost legacy of customised celebration invitations and stationery. Co-founded by the gifted duo Kapil and Sandy Khurana, the real breakthrough wasn't just the out-of-the-box designs but showcasing them in a boutique environment. This is what truly makes EDC an intimate and wholesome experience. You can handpick your designs and witness new ideas grow before you.
With the remarkable success of the EDC stores in Delhi, Mumbai, Kolkata, a recent one in Dubai, and one coming up in London, EDC decides to get a step further rather closer, to you. DLF Emporio store on the 3rd Floor offers patrons a bespoke collections of fine, handcrafted invitations.
Creating one-of-a-kind invitation stationery for some of the most desirable clientele from across the globe, EDC has become a pioneer in the luxury of celebration.