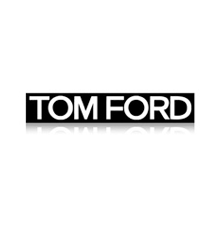 Tom Ford brings his style and vision to India with a standalone store at DLF Emporio. "The sophisticated man in India wants the very best in suiting, the finest accessories and clothing for all aspects of his life" said Tom Ford, which is exactly what the New Delhi store provides along with top notch personal service.
In 1990, Tom Ford moved to Milan to join Gucci as the Company's Womenwear Designer. In 1992, he became Design Director and in 1994 he was appointed Creative Director of Gucci. He was responsible for all the design of all product lines, from clothing to perfumes, and for the Group's corporate image, advertising campaigns and store design.
In January 2000, following the acquisition of Yves Saint Laurent and YSL Beaute by the Gucci Group, Tom Ford assumed the position of Creative Director of Yves Saint Laurent Rive Gauche and YSL Beaute in addition to his then existing duties at Gucci. Ford worked with all creative teams at YSL brand to define overall image and positioning of the YSL brand including all product categories and communication skills. Ford also served as Creative Director of Gucci Group. In July 2002 he was made Vice Chairman of the Management Board of Gucci Group. In April 2004, Ford resigned from his post at Gucci Group following a buoyant by Pinault Printemps Redoute.
During's Ford 10 years as Creative Director at Gucci and Gucci Group, sales increased from 230 million dollars in 1994 to almost 3 billion dollars in 2003, making Gucci one of the largest and most profitable luxury brand in the world.
In April 2005, Ford announced the creation of the TOM FORD brand. Ford was joined in this venture by former Gucci Group President and Chief Executive Officer Domenico De Sole, who serves as Chairman of the company. In that same year, Ford announced his partnership with Marcolin Group to produce and distribute optical frames and sunglasses, as well as an alliance with Estee' Lauder to create the TOM FORD beauty brand. There are currently 16 private blend and 5 signature fragrances in the TOM FORD beauty collection. Since their launches, both the eyewear and beauty collections have been hugely successful and rank in the top 3 brands at specialty stores world wide.
In April 2007, his first directly owned flagship store opened in Newyork at 845, Madison Avenue and coincided with the much anticipated debut of the Tom Ford Men's Wear & Accessory Collection, Presently there are 21 free standing stores & shop -in -shops in Locations such as Milan, Tokyo, Las Vegas, Dubai, Zurich and Russia.