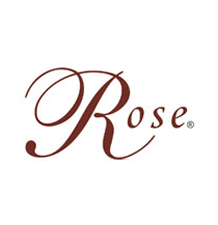 Luxury makes many statements- power, status, history, originality, sophistication & collectibles.
Rose is a result of sheer obsession, remarkable designs catering to an elite clientele in India & overseas. So exotic and so rare, Rose is a personal statement of class & beauty, acquired by a privileged few. Today, Rose jewellery is presented through Rose salon in Mumbai & Delhi.
The Rose Salon redefines the aspirations & concepts of acquiring luxury. Rose is a purveyor of exquisitely crafted, individualistic, precious, works of art for the discerning patron. For more than two decades, Rose has been focusing on creating jewellery that is without comparison-Jewellery that is a result of years of experience and expertise, which ensures that every element that constitutes a Rose artifact is of impeccable quality. The Rose Salon caters to the top 6500 families of India and overseas.