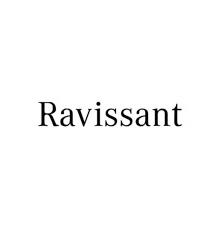 Ravissant was founded in 1981 as a dream of going beyond creating merely the latest, to creating the timeless. The products available at Ravissant echo their own sense of style – classic and elegant while being comfortable and contemporary at the same time.
With products varying from fine dressing and fine living to sterling silver, Ravissant intends to transform the existence of their customers by providing a product that is wondrous yet trendy with the only constant being luxury, elegance and glamour.
What sets Ravissant apart in couture is a seamless blend of unorthodox with the traditional. Basic cuts, high contrasts and fine craftsmanship are a distinct feature of its collections.
Utilising the age old methods and modern crafting techniques, Ravissant owns an exquisite collection of sterling silverware where each piece is simply stunning to look at and is truly a privilege to own.