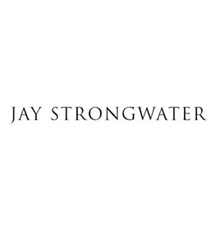 "In essence, I've created my own niche, the jeweler turning his meticulous eye and art on a world beyond a woman's wrist, neck, and ears. I'm fascinated by the idea of taking the everyday objects around us and turning them into jewels for the home. Today, that can mean anything from miniature enamel boxes, tulip candlesticks, floral mirrors, tables with legs of curling ivy, and delicate bird-on-a-branch lamps, all seemingly purloined from some enchanted forest where Swarovski crystals fall like snowflakes." - Jay
At the heart of the Jay Strongwater brand is the designer himself. Jay's beginnings as a high fashion jewelry designer are apparent in the details of each piece he creates.
Jay's illustrious design career has involved a string of serendipitous occurrences - beginning with a homemade strand of beads that he designed and hand-strung for his mother. Those meticulously designed beads became the launching pad for a career that spanned from window campaigns in fashion's most prestigious storefronts, to haute couture runways, to coverage in the world's most notable fashion magazines.
In the years since that first frame, Jay's Home Collection has flourished. In 2004, Jay Strongwater Home Couture, a premier home furnishings collection launched. In addition, a line of Jay Strongwater custom pieces - including grand-scale installations have been produced for clients and collectors all over the world.
The Jay Strongwater brand with Creative Director Jay at the helm has expanded globally. Jay Strongwater boutiques can be found in throughout the US, at Harrods in London, and several other international locations.