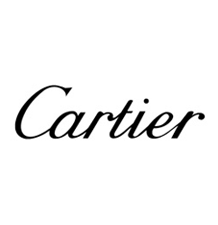 Founded in 1847 by Louis Francois Cartier, the family-run Cartier firm has expanded to become the world's leading luxury jewellery house and was once reputed by King Edward VII as "The King of Jewelers, the Jeweler of Kings". For generations, the House of Cartier has enjoyed the gift of sophisticated expertise, and has long been identified with quality, prestige and history and has served as crown jeweler to 19 royal houses.
From the very beginning, Cartier brought new horizons to the world of art and jewellery and distinguished its clients by the unique designs and the strong signature of all the creations. In 1919, the Cartier brothers had landed their travels in India, and built strong relationships with the Indian maharajahs who were charmed by Cartier, entrusting the jeweller with their family treasures so that they could be re-set to the fashions of the day.
The Maharajah of Patiala, the prince of the largest state in the Punjab ordered ceremonial necklaces, belt rings, buttons and upper arm bracelets from Cartier. This fabulous inventory included a ceremonial necklace rumored to be the largest and most precious necklace ever made in the history of jewellery.