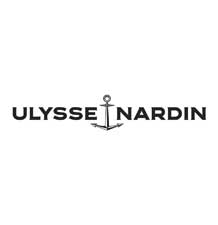 Ulysse Nardin is the Manufacture inspired by the Ocean, producing freaky timepieces for explorers pursuing freedom. Founded by Mr. Ulysse Nardin in 1846. Ulysse Nardin owes its reputation to its links with the sea: its onboard marine chronometers are among the most award-winning and reliable ever designed.
A pioneer in innovative technologies and using high-tech materials like silicium, Ulysse Nardin is one of the few integrated manufacturers with the in-house expertise to produce its high-precision components and movements. To underscore its commitment to its favorite environment, Ulysse Nardin is active in supporting the preservation of the Ocean, focusing on two major areas: encouraging upcycling to reduce marine plastic pollution and developing scientific knowledge concerning the preservation of the sharks, its emblem.
Today, in the Swiss towns of Le Locle and La Chaux-de-Fonds, Ulysse Nardin remains devoted to its quest for watchmaking perfection in four collections: Marine, Diver, Blast, and Freak. In 2022, the brand continues to pursue its Vertical Odyssey from the abysses to the cosmos with high-flying watches.