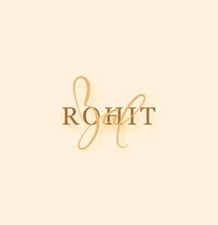 Rohit Bal is intensely concerned with design as an art form. The designer draws on history, fantasy and folklore to create masterpieces that are desired by discerning aficionados around the globe. Rohit has a deep understanding of the psyche of the fashion space and it reflects in his collections that are intelligent, studied, imaginative and completely innovative yet always relevant and awe-inspiring.
The celebrated designer graduated from the famed St.Stephens College in New Delhi with a degree in History. He then worked in his brother's export company for a few years, learning the ropes. In 1990, he created his traditional menswear designer line and there was no looking back.
Rohit Bal's sense of aesthetic is finely honed. His work is handcrafted to perfection. He is recognized for meticulous attention to detail.
Rohit draws from influences, wide and varied. From the village crafts and traditional methods of design that India is so rich in to the transient phenomenon of the sub continent's urban landscape, the designer brings them all to life in his spectacular yet original language.
Rohit's versatility as a design talent is on display in many efforts that have come to life.
Some milestones are:
- A dedicated space at the prestigious store Saks Fifth Avenue in Dubai
- A presence at London Fashion Week Fall-Winter 2007-2008. The collection on display met with enthusiastic response
- A creative partnership with International shoe designer, Christian Loubation
- A high value collaboration with the Conran Store and other lifestyle stores such as Mumbai Se and Crate and Barrel
- A partnership with Nebula-Titan watches. The first collection was launched in 2005 and the second one, which was based on the theme of Kalgi, old jewellery and Khoj, based on ancient maps and scripts in 2006
- A partnership with Kirtilal Jewellers for an exclusive line of jewellery in 2008
- A unique collaboration with Hidesign for an exclusive range of luxury handbags for women
- A partnership with cosmetic giant Lancôme for a bridal make- up range in 2009
The label 'Balance' by Rohit Bal is a pret offering from the designer. It has been an unqualified success.
Rohit Bal launched his first restaurant 'Veda' in New Delhi in 2005 and Traveler included the space in its Top 100 restaurants in the World in 2006. This success encouraged Rohit to open another fine dining Italian restaurant in the year 2009, christened 'Cibo'. The restaurant, a labor of love has met with much success and has been awarded many honors, which take grandeur to yet another level. The restaurant will shortly expand to other metros as well.
Rohit Bal today has a significant presence in the cities of India. He is considered a maverick talent who never disappoints. The designer is well recognized around the world and in times ahead will aggressively expand presence internationally.
Rohit Bal has been showered with awards and accolades throughout his career. Among others, he has received the Shiromani Award and the Best Menswear Designer at the inaugural India Fashion Awards.