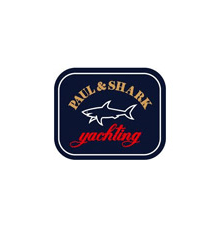 Paul&Shark is a lifestyle sportswear brand distinguished by the unmistakable "shark logo". This distinctive insignia has over the years become synonymous with freedom, casual elegance and comfort around the world.
The Paul&Shark consumer is sporty, well off, travels for business or for pleasure and plays at least a couple of sports, but above all, he loves the weekend and relaxing outdoors. In their leisure time they prefer easy to wear, practical clothes.
Young and mature, the age range is quite broad for two main reasons: firstly, Paul&Shark offers a very wide collection capable of satisfying the most disparate requirements and secondly, the consumers have the same comfortable standard of living, the same hobbies and sports, such as a passion for the sea or for golf.
The need for comfort and physical well-being of the customer has always been the primary objective of Paul&Shark. The Paul&Shark consumer likes to choose carefully and prefers quality and comfort, Yet another interesting feature of the brand is its versatility. Many items of the Paul&Shark merchandise, expressly created for extreme conditions, are also perfect to be worn during leisure time, at weekends and in situations of complete relaxation.
The collection includes a bright and colourful selection of casual and elegant polos, shirts , knits and jackets, that can be stylishly teamed with denims and trousers. Paul&Shark also offers an extremely rich collection of accessories like wallets, shoes, belts, scarves and gloves to complete the look.
For further information on the brand please log on to www.paulshark.it