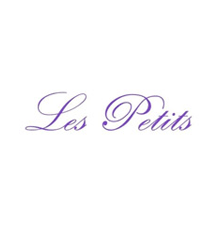 Les Petits, India's first multi brand luxury store for kids' apparel and furniture at DLF Emporio, New Delhi is the hotspot for kids fashion, with almost a year and a half into running. The store offers brands such as BABY DIOR, FENDI KIDS, I PINCO PALLINO, MISS BLUMARINE, and SIMONETTA, catering to children in the age group of 0-8 years. Globally celebrated furniture brand for kids, THEOPHILE & PATACHOU is also retailed here.
Recently, the iconic fashion brand, YOUNG VERSACE has joined the band wagon of Les Petits as well.
Les Petits offers the ultimate luxury shopping experience for you and your little one. For the dainty darlings, there is a fine collection of formal and party dresses, beautiful lacy, pastel coloured tops in little sizes to pair up with cropped pants. The most adorable of all are the fancy hats, handbags and other accessories for the little girls.
The little gentlemen have dapper linen suits with adorably suave loafers, the uber cool t-shirt and Bermuda look with flip flops. Les Petits is sure to impress the little boys.
Les Petits also offers the perfect gifts for the new born with its luxurious baby gift sets and soft toys.
The store has been designed by famous Italian architects, Lino and Lorenzo who have maintained the child centric ethos of the store, making sure that it becomes a delightful experience to shop for both, kids and their parents.
Bathed in warm inviting light, the 1500 square feet store is beautifully done up in shades of white and lilac, with hints of gold in the form of little dazzling golden butterflies hanging from the ceiling, that instantly transport you to a mystical fairyland.