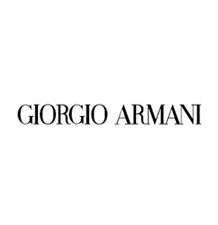 Giorgio Armani's signature style combines Italian flair with a sense of sophisticated modernism. This collection has a reputation for excellence and materials of a superior quality, defined by its pure lines and subtle use of colours.
Giorgio Armani is the classic label within the brand's diverse portfolio which seeks to combine beauty and elegance with comfort and function. Whether it is daywear or eveningwear, an outfit for work or for leisure, Giorgio Armani is the choice of discerning men and women who want to look sophisticated and stylish in an understated, modern way.
The Giorgio Armani collection also includes accessories, watches, eyewear, and jewellery.
The store design reflects the designer's vision of Giorgio Armani as a cosmopolitan, sophisticated, fashion and lifestyle collection that offers classic style and timeless elegance.