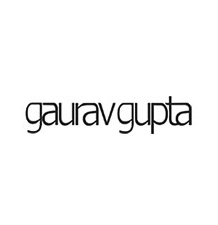 A pioneer and designer who has stirred a Paradigm shift in clothing, Gaurav Gupta's collections connect contradictory worlds. The pieces are primitive yet futuristic and structured with solidity despite being made with drapes.
The flagship store at Emporio carries both Indian and Western demi- couture and pret collections. The directional brand has given a new shape and sensibility to Indian-wear and a new outlook to global fashion from India.
Gaurav Gupta, an alumnus of Central Saint Martin's (London) 2003, Gaurav's graduate collection was awarded 'The Future of Couture' trophy at Altaroma Altamoda, Rome Couture Fashion Week and with 'The Roots of Creativity' title at the Mittelmoda Fashion Awards (Italy) and several other awards at Japan, Russia and India as a breakthrough designer.
Gaurav works closely with lines and the motion of fabric. His inimitable take on three-dimensional embroideries and volume play have created a signature look that is hard to place but is reminiscent of something future primitive. Specialized collaboration of jewellery with Swarovski and couture shoes limited edition is also available at the store.