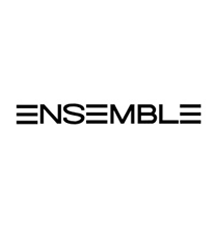 The portal for fashion in India opened through ENSEMBLE in 1987 with the aim of providing a platform for all designers & Craftsmen alike to showcase their talent.
ENSEMBLE became India's first haute couture stores and stressed on innovation, style, quality, consistency and in an ambience of relaxed, elegance & efficient personalized service. Constantly showcasing & highlighting India's hottest talent, it encouraged fashion & its affiliated fields such as styling, fashion, photography & ramp modeling as serious & viable professions.
Today 20 years later, managed by Executive Director Ms. Tina Tahiliani Parikh, ENSEMBLE is firmly established in the forefront of the Indian Fashion Industry. It has expanded to over Four stores across the country, the name still being synonymous with the best that contemporary Indian Fashion has to offer. With an enviable line up of high profile designers such as Anamika Khanna, Monisha Jaisingh, Varun Bahl, Sabyasachi, Aarti Talwar, Shantanu Goenka to name a few.