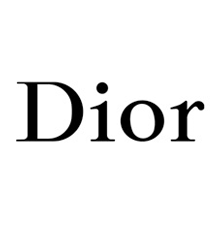 When the talk is about exquisite French fashion styles, Christian Dior brand is the classic example. The history of Christian Dior dates back to 1946, with the setting up of a fashion house in Paris. It gave Christian a platform to display his splendid designs to the outside world. This small fashion company has been successful in making big in this glamour world and has today reached such heights where it is recognized as a widely known fashion empire employing a staff of nearly 2,000 people. Christian Dior as leading fashion apparel brand has been worldwide appreciated for its exotic variety of Christian Dior products like classy designer handbags, perfumes, sunglasses and many more.
Its designs are smoothly sailing and embellishing the beauty of millions. This brand has entered the international ramps and is bombarding nearly 15 countries with fabulous designs.
"New Look" variety of Christian brand has made an incredible contribution in earning name and fame for the brand. This creation is simply fantastic and consists of various wardrobe styles like long skirts.
It has not just brought popularity for the brand, but has also represented Paris as the hub of fashion. Christian Dior is the other name for haute couture classic designing. It has created some of the masterpieces among menswear and other ready to wear fashion apparels and accessories. Check out one of the boutique of Christian Dior at DLF Emporio New Delhi.