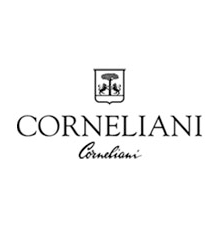 Corneliani was established in Mantua in the late 1950s, leveraging on the expertise of Alfredo Corneliani, one of the luxury menswear sector's pioneers, which in the '30s started the craft production of raincoats and outerwear garments.
Corneliani represents a dimension, an identity and a high standard making the company stand out as a reference point in the global menswear sector.
Staying true to our roots, we relentlessly uphold the passion of Italian sophistication and lifestyle.
By using the best of our Italian craftsmanship and savoir-faire, we wish to create the best opportunity for men all around the world to effortlessly style their lives to the fullest.
Corneliani provides clothing and accessories that give contemporary sophistication through attention to details, impeccable quality, Italian elegance and sartorial advice.