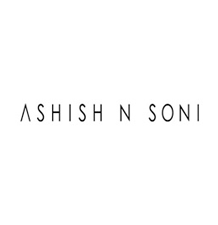 The Indian born designer, Ashish Soni, after traveling across three continents relocated himself to India in the late eighties.
Since then he has carved out a distinctly original niche with a sharply refined and deceptively simple sense of aesthetic.
Immaculate tailoring & attention to detail derived from a strong menswear background remains the brands forte.
The Brand Ashish N Soni is one of the leading brands in menswear and a beloved of the fashion pack .Few fashion houses in India have a menswear heritage like Ashish's and even fewer menswear labels have the luxury of a dedicated menswear working atelier Menswear retail stores.
It's not hard to understand why this brand Ashish N Soni menswear is so successful. Simply put, these are clothes that men want to wear.
The designer's collection illustrates that which is realistic yet creatively balanced with fashion elements, with enough sensitivity and intelligence to appeal to the most evolved high-fashion consumer.
Experimentating with fabrics and subtly infusing them with textures, treatments and design are reasons that have taken his work across the globe . Designer Ashish Soni internationally launched his label through Selfridge's UK and now the "Ashish N Soni " label can be bought from some of the most prestigious stores in the world.
The label has remained distinctly original and more importantly directional , making his creations a source of inspiration for many!