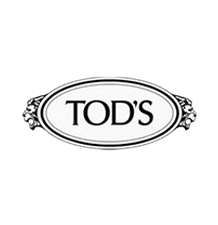 The world-renowned Italian luxury goods company, Tod's, opened its first boutique in New Delhi at DLF Emporio.
As per Diego Della Valle: "India, a market that could become in future one of the luxury's biggest markets together with the major ones already existing, was the next natural step in our strategy and we believe Tod's products will attract the refined Indian clientele."
The 180 Square metres boutique in New Delhi is located on the ground floor of the prestigious shopping mall, DLF Emporio. Two shop windows look directly on the centre of the building that has become the luxury site for the exclusive New Delhi's citizens. The décor is elegant and sophisticated: marble floors, furniture in lacquered wood and leather, shelves in brushed steel create a warm and welcoming atmosphere and the boutique design includes the use of materials that are the result of a unique formula created only for Tod's after extensive research. To further emphasize the intimate atmosphere of the boutique, there are pieces of bespoke furniture, such as sofas, lamps and carpets. Customers can relax themselves while searching for the perfect Tod's product.