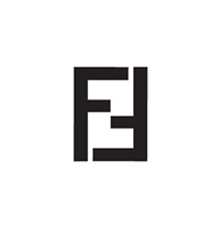 Since 1925, Fendi, the famous Italian fashion house based in Rome has been synonymous with style, creativity and craftmanship.
Today the legend lives on with fabulous lines of products for modern women of taste.
Famous for a long lasting creative collaboration between designer Karl Lagerfield and Silvia Fendi (grand daughter of the founder), Fendi has created Fashion classic icons like the Baguette, the Spy Bag, the B Bag…
Fendi Boutique in New Delhi, is located at DLF Emporio – Ground Floor. The atmosphere of the boutique is a mirror of Fendi's and Rome's history and present. The world wide famous and acclaimed Peter Marino- the architectural designer of the Fendi boutiques concept-adopted a mix of typical Roman ancient and traditional materials reworked into contemporary designs. The imposing and spectacular curvy traditional travertine stone wave installed in the boutique reminds the atmospheres of Roman squares and buildings.